Complete Santa Cruz Plumbing Services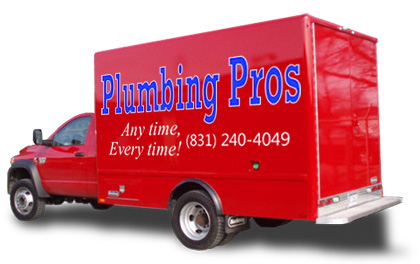 Plumbing is serious business. Just one little ruptured pipe, one little clog, and all of a sudden you're up to your neck in water - and not always the cleanest water, either. That's why when a plumber tells you they can fix it, they better be absolutely sure about it.

We're the plumbers who can fix it.
---
For all your Santa Cruz Plumbing Emergencies
All our Santa Cruz plumbing contractors are trained, experienced, licensed, and certified, because no one else is truly prepared for the job. Call us for:
---
Preventative Maintenance for your Plumbing

Sure we deal with plumbing emergencies, but our Santa Cruz plumbing team can also install and maintain fixtures, pipes, and equipment before problems occur. Call us for: